Happy Friday and a (belated, but very) Happy New Year from all of us at Vancouver on Canvas...we're so excited and looking forward to another year with all of you guys and assisting in your creative pursuits! And with new beginnings come some new changes...a slight revamp of the blog, a few new specials here and there - and of course, new products and services, such as our
new dye-sublimation machine!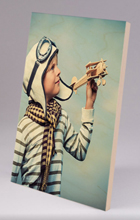 We've heard your requests and now we're finally ready to roll this baby out! After a few months of test-printing and tweaking, we've finalized and expanded our set of materials and sizes for our dye sublimation service. Now not only do we do printing onto birchwood panels, but we also do printing onto metal, mdf plaques...and even circular metal!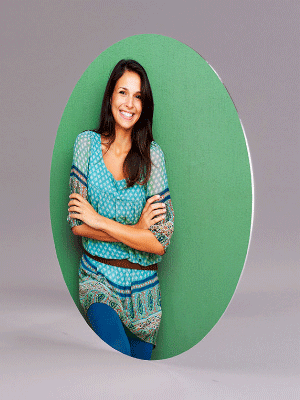 General rules of thumbs with dye-sublimation - due to its transparency capabilities, printing onto wood or metal can yield a beautiful myriad of the textures underneath. That being said,
birchwood
or
gloss clear metal
would look excellent with landscapes and scenery, but is not recommended for portraiture.
To keep the printing opaque when printing on metal, simply select
gloss white
instead. This will create a super bright, saturated, and glassy effect not unlike plexi facemounting, without the added weight or heft.
Gloss white on the left; gloss clear on the right. While initially darker, when light strikes the gloss clear, the colors are even more vibrant and saturated.
If you any questions regarding dye-sublimation, please feel free to ask us, or head over to o
ur resources section
for more info!